HELLO everyone, greetings from the DL-sphere. As always, super happy you're here (I consider all of you my virtual besties at this point, even if you're a DL newbie 🫶) xx 




Hopefully you're here not just because we're besties 🥰 but also because you recognise the HUGE impact that young people are continuing to have on society, trends, jobs, how we communicate, the internet and eeeeeeverything else in between. 

You might also recognise that the pace of change is pretty hard to keep up with rn. Luckily, keeping up with and embracing these changes is part of why Beatfreeks exists, so grab a cuppa and settle in. Let's make sense of it together shall we…



———————————————————————————————————————–
If we're talking about keeping up with the pace of change (or falling behind, lol) look no further than the claim that Millennials are actually ageing out of the internet 
*cries in Internet Explorer* 🥹

The 'Millennial pause' is the latest Millennial characteristic that Gen Z is now roasting online. 

Living up to their status as true digital natives, Gen Zer's are so used to recording themselves on short-form video platforms like TikTok and Instagram Reels that they'd never need to pause and check that they pressed the record button (unlike Taylor Swift… clearly even a global superstar Millennial can't escape the pause 🫠)
 


 ———————————————————————————————————————–
GCSE results are being released today! Good luck to all the young people receiving their results 🎉

Last week, we saw students across England receiving their A-Level results.
According to UCAS, 425,830 students have been accepted into university or college after receiving their results – the second highest number of acceptances on record.
 
UCAS also reported that 46,850 students from the most disadvantaged backgrounds have been accepted, an increase of 3,770 on 2019. This means that the gap between the most and least advantaged has narrowed 👏

Great initiative here from The Brilliant Club who have launched a new programme, Join the Dots, to bring schools and colleges together with universities to develop a network of support for students during their transition to university 




^^ Artistic interpretation of me the day I moved into my uni halls🥲 🥲 
———————————————————————————————————————–

Tech News 📱✌️🌐
(from a Millennial who is refusing to believe she's ageing out of the internet) 

➡️ Fellow introverts, rejoice! New Whatsapp updates mean you can now leave group chats without alerting others

➡️ A new study has found how important social media is when it comes to young people finding and applying for jobs:
– Nearly half of Gen Z and Millennials with work experience have applied to jobs they found via social media
– 58% of jobseekers say they search for information about potential employers on social media 🔍

(✨Beatfreeks tip✨ – halfhearted attempts at employee engagement on social media won't cut it. Young people want to see authentic content from companies whose values align with theirs)

➡️ Pinterest have launched a new app, Shuffles, which allows users to get creative and build mood boards and collages which can then be animated with visual effects.
Shuffles is targeting a younger demographic that's using social media in a new way: for self-expression, not just networking (makes sense, our own research found that 89% of young people in the UK see themselves as creative)

Right now, Shuffles is INVITE ONLY, 😭😭 a tactic which is certainly driving demand for this new and exclusive app (call out to any DL'ers who have an invite code they want to share with yours truly?? 👀👀)



 
———————————————————————————————————————–
📣 OTHER BITS BEFORE YOU GO: 

👉 Great article here on why brands need to prepare for the great wealth transfer

🔀 Gen Z and Millennials are switching brands at 2.5 times the rate of older generations if they lack confidence in a brand's ESG credentials

♻️ Despite being widely considered the most eco-conscious generation, new research has highlighted that Gen Z lacks confidence when it comes to recycling. Better infrastructure may be needed to increase recycling amongst young people

🏠 The number of young people spending over 30% of their income on rent has hit a five-year high

Aaaaaand, that's it for another monthly round-up of insights, news and general musings from yours truly, folks 🫡

At Beatfreeks HQ, we're deep diving youth culture every 👏 single 👏 day 👏 and our Generation Experts are continuing to scale our clients' relevance by connecting them to young people in a real and meaningful way. 
If you fancy a chat about how we could do that for your organisation (OR if you've got a Shuffles app invite code for me, hehe), get in touch!

***

Until next time, DL-ers ✌️Thank yooooou for reading.
See you all in September (when this newsletter will be embracing a truly Autumnal aesthetic 🍁)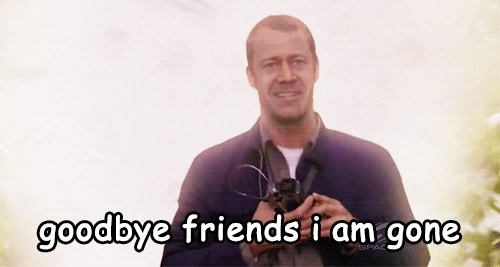 Peace and love
Katie xoxoIf this isn't your cup of chai, then feel free to update your digital preferences here.
💌 Been forwarded this by your bestie? Get your own – here 💌


Copyright © 2022 *BEATFREEKS*, All rights reserved.

Want to change how you receive these emails?
You can update your preferences or unsubscribe from this list.