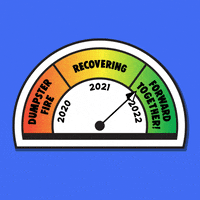 Helllooooooo and happy (slightly late, woops) New Year to all you lovely DL'ers. Did anyone else bring in their new year horizontally on the sofa watching Netflix..? Just me? Fab.
 
ANYWAY, did you miss us!? Well, fear not – the DL is back for 2022, and rest assured we've got the insights, the data, the updates and let's be fair, everyone's fave, the memes that we all need to help us understand what on earth is happening in the world rn.
— NEWS (some of it briefly including Covid, soz)
Last week we saw Boris announce that Plan B restrictions will be lifted in England, meaning masks are no longer compulsory in shops/public transport and the advice on working from home is no longer in place.

Whilst loads of us have been lucky to be able do our jobs from the comfort of our own home, in our 2nd Dose report last year, we found out that only 8% of young people say they want to work completely remotely.
This is a stark contrast to surveys we've taken of the wider adult population where our studies found that 26% of people wanted to work completely remotely. Gen Z are therefore over three times less likely to want to work completely from home when compared to the general population. 

You can peruse our immensely insightful 2nd Dose Report for more of those lovely stats, but in a DL nutshell we've found that the decisions young people are making about their careers are, for the most part, related to how work enriches the other elements of their lives.
For young people, their biggest priorities are those that sit outside of the workplace; mental health, hobbies, baking banana bread if that's still your thing (✨Lockdown 1.0 vibes✨).
 
You only need to look at last year's 'Great Resignation', which saw a record number of us quit our jobs, to see that tolerance of a poor work / life balance is a lot lower than it used to be; burnout was the top reason for resignations in 2021. 

TikTok (the most visited website of 2021 btw if you didn't already know) saw #QuitMyJob document liberating scenes of young people who could no longer tolerate toxic work culture, burnout or the micromanagement of Boomer bosses, resign in search of new roles, or in some cases, to leave the workforce altogether.

An anti-work movement subreddit currently has over 1.6 million members and #QuitMyJob has over 214M views on TikTok at time of writing. 

This video here from Brut. sums it up well.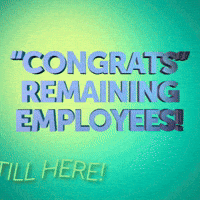 So when it comes to finding the perfect work / life balance… you'd think it wouldn't be much of an issue 'cos we all have the same 24 hours in a day to live our best lives AND still achieve all of our professional goals, right?…right??
Yep, Molly-Mae Hague (ex Love Island contestant, now influencer and, most recently, creative director of fast fashion brand, Pretty Little Thing) caused an uproar earlier this month after her interview on Steven Bartlett's podcast, Diary of a CEO, went viral. In the interview Molly said, 'We all have the same 24 hours in a day' and if we want something badly enough, we can all achieve it, no matter what our circumstances are.
Whilst some have come out in defence of Molly-Mae, the general vibe is that her comments seem to completely disregard the role her own privilege has played in her success.
One person coming to Molly-Mae's defence was Diary of a CEO podcast host and entrepreneur, Steven Bartlett. Posting his statement online, Steven said many men have been on his podcast and made similar comments and none of them have faced this level of criticism, suggesting the real issue here is sexism.

This newsletter isn't (yet) sponsored by Steven Bartlett but whilst we're chatting about him… Steven has recently joined BBC's Dragon's Den – he is the youngest investor ever to sit on the panel.
 At the risk of making things a bit Black Mirror-esque, could working remotely eventually become everyone's preference if we can do it virtually in the metaverse..? Completing our 9-5's (or flexible working hours, wooo) in the metaverse might happen a lot sooner than we think, according to Bill Gates. The Microsoft co-founder has predicted that most workers will take their virtual meetings within the metaverse in the next two or three years.
Chief Brand Officer at Gymshark, Noel Mack, posted a video last week of himself and the company's founder and CEO, Ben Francis, having their own meeting there, so it could be that life in this virtual world really is a lot closer than we think..  👀  👀  👀 

—- ALSO THIS

Some cool (NOT virtual reality, phew) news to take into 2022: Book sales continued to climb last year, with more than 212m print books sold in 2021 – the highest figure of the last decade. I'm here for it – bring back the old school turning of pages I say… *hides Kindle out of earshot*.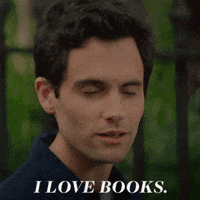 🎤 — ONE LAST THING 🎤
If you fancy listening live and in person to what young people have to say then join us at Poetry Jam's birthday celebration next month.
On February 3rd between 7-9PM we will be celebrating Poetry Jam's 9th birthday in our fav way: with an open mic and young people sharing their experiences through spoken word. You can grab tickets on the B:Music website here. What. A. Treat.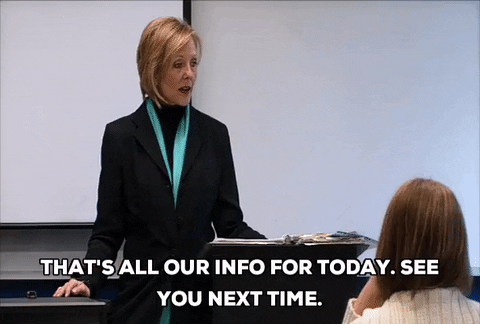 Peace and love xo
Katie from Beatfreeks
[ Looking for some specific research and insight or want to have a chat about how we're planning on continuing to work with young people in 2022? Drop us a message here ]
If this isn't your cup of chai, then feel free to update your digital preferences here.